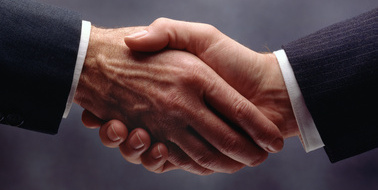 We Are Interested In Your Success
Since 1989, ComputerPro Software Corporation (DBA PublicationPro) has been providing comprehensive, cost-effective, high quality ad management software and support for magazine publishers.
The software was designed by publishers, for publishers. It continues to be crafted with enhancements based on the feedback and ingenuity of our clients and engineers, as well as through application of modern technology. Repeatedly we find the software has more features than any single client actually uses.
Our clients have come in various stages of business development, revenue, and size. They range from the single publication to the multi-publication, multi-city, multi-office, multi-publisher enterprise. Some are members in good standing of the City Regional Magazine Association (CRMA).
We help you make the best use of our products through effective and responsive support, and client advocacy. We are your single point of contact for support of our fully integrated software solutions. As a valued client, you can expect a high level of service, delivered by highly qualified personnel who understand the importance of putting clients first.
Headquartered in beautiful Miami, Florida, we are blessed by a wonderful nearly year-round tropical paradise. Let us know when you're in the vicinity; we'd love to show you around.
PublicationPro is a reliable partner. You can depend on us for solid products, solid technology, and solid support. To see the software in action, give us a call at 1-888-478-2776 or sign up for a personal demonstration.
Thanks For The Opportunity To Be Of Service
Note From The President

Thank you for visiting our web site and your interest in PublicationPro.
Our mission is clear and constant:  to deliver comprehensive, cost-effective, high quality software solutions that empower our clients to successfully manage their publications now and into the future.
To achieve our mission, we strive for three equally important objectives:
   – To be the client's best choice in the products and services we provide
   – To serve our clients to a level of satisfaction that exceeds expectations
   – To be honorable in all we do

We recognize that publishers act swiftly, and no two operate their business alike. To maintain our products diverse, we adapt quickly to changes that encourage your growth. If there is a process you would like our software to include, let us know to add it. We take great pride in finding solutions to the challenging ins and outs of your business, and we normally don't charge for modifying our software to fit your needs.
We build more than great software. We build trusting relationships, as evidenced by the fact that many of our clients have been with us in excess of 10 years. You can be assured I will be available for you, and I will know you by name.
If you are looking to partner with a company you can rely on for comprehensive software and services that meet the unique needs of your business, please contact us. You will experience our superior customer service, and benefit from our innovative technologies as we deliver your solution with a unique spirit.

E. Tom Torres, Jr.